About Us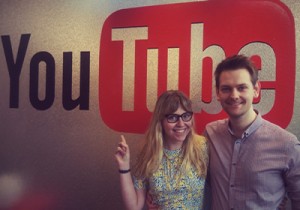 So, let us tell you a little bit about Ellihoy….
Ellihoy formed in late 2014, when Tom Ellis- a producer and a sought after voice over- teamed up with Rachael Hoy- another voice over who has years of experience working as a journalist and radio presenter. Et Voila! Ellihoy was born!
Between us we cover just about every voice over and jingle requirement you have. You need a female voice for fun, fresh, upbeat reads and acted parts? That'll be Rachael you need to book. Need a cool trendy sounding guy or an accent? That'll be Tom you're after. Our voices compliment each other perfectly- and with a  huge range of styles to our repertoire we are perfect for double headers, or to be booked individually.
Did we mention that Tom sings jingles too? Drop us an email to find out more.
Don't just take our word for it though- have a listen to our demo!